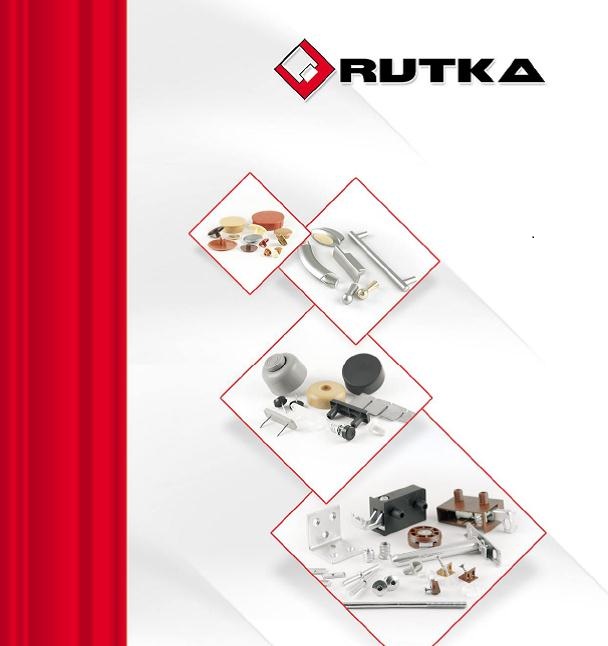 The RUTKA Company is a specialised manufacturer of quality plastic and metal furniture fittings. Our product range includes caps for holes, eccentric caps, confirmat caps and special-purpose caps available in a broad basic colour palette (more than 60 colours) as well as custom-designed colours. Moreover, we manufacture hanger mounts, furniture feet, furniture glides, glass shelf supports, back wall brackets, stiffeners, etc. Our product range comprises over 100 products.To stay competitive, RUTKA extends its offer by adding new products and conducts research on improved technical and technology solutions.
The excellent quality of our products gives us a competitive edge. It is ensured by top-quality raw materials and materials we use for manufacturing our fittings, modern machinery (e.g. Boy or Engel injection moulding machines), our own tool shop (e.g. Charmilles – a deep-hole electrical discharge machining tool) and our qualified and specialised team of technicians. With this equipment and support we are able to execute even most complex custom orders. We accept responsibility for the quality of our products.
In 2006 we extended our product portfolio by adding stylish metal beds. We manufacture unique hand-made furniture and beds from quality steel, patina with hammered and artistic metalwork under the brand-name of Wik-Pol. You can view our products at www.wik-pol.pl.
I have been running and managing the company since 1980. Our relationships with customers are based on traditional values such as honesty, responsibility and partnership combined with an innovative and flexible offer, which is tailored to growing Customer requirements. This approach has resulted in continuous, long-standing relationships with Poland's biggest furniture manufacturers, furniture wholesalers and single woodworking shops.
We ensure good quality products, a broad range of products and individual approach to your needs – and we are looking forward to doing business with you. You will be also welcome to come and see our manufacturing facilities in Radom.